We are a Florida State Certified Low
Voltage Contractor.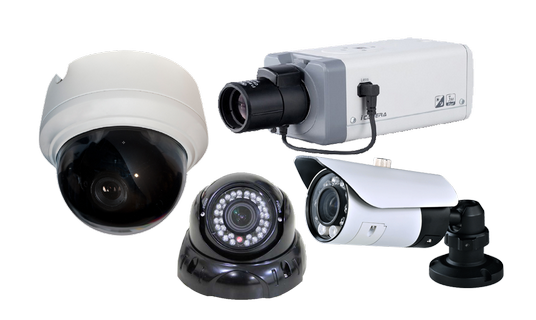 Products
Dependability and reliability is why we install Honeywell/Ademco brand security/intrusion equipment.
Honeywell/Ademco is one of the largest security equipment manufacturers in the world.
Residential Services
To sleep soundly, you need peace of mind. You need to know that what you value most-your home and your family, are safe and secure. According to statistics, homes without alarm systems are three times as likely to be broken into than those that do. The facts are in-security systems are effective in preventing loss of life and protecting property.
Like millions of others, you've realized that your peace of mind is what matters the most, and are considering purchasing a home security system. Smart move!
Get in touch with our expert tech pros

Customer Service Center
We pride ourselves on our customer service.
By providing free 24/7 service on all our central station monitored systems, not limiting service calls to "9am to 5pm only" and do not charge extra to schedule a service call on an off hour Saturday or Sunday.
As a Securetec Security Systems customer you can click on the top right corner of this page "History Reports Log-In" and view a list of alarm signals received at the central station for your account. Under "Manuals & Downloads" is downloadable copy of the user manual for your security system.

Ensuring your family's safety
Your home and your loved ones are, after all, your most precious assets, and a home security system is one of the most important investments you'll ever make. Trouble is, the decision can be overwhelming-especially if you have a lot of basic questions! What do I need? How do these systems work? What is that central monitoring station anyway? Will my Labrador Retriever set off my alarm?

We specialize in the installation of wireless as well as wired security systems for homes. Relax. Securetec Security Systems, Inc. can help.
Commercial Services
Securetec Security Systems, Inc. offers complete end to end solutions for any commercial application. From simple storefront intrusion to UL listed burglary systems along with video and access control for factories, large retail, financial and complex warehouse distribution environments.
Our supervised commercial wireless solutions can open new opportunities for your business and offer your customers a life-safety system that can be installed with minimal interruption to their business.
Here are just some of the companies who's equipment we install and service
"This is the 3rd home Securetec has installed a security system for us……each time we have not been disappointed with the quality of service."
"Installation was done very neatly…… I could not even tell someone worked in my house all day."
"Installers showed up on time and were very courteous."
"We can always rely on Securetec for prompt service, whether it's a new installation or a repair is needed at any one of our facilities."